Product

100 ml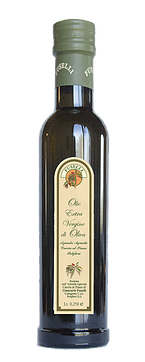 250 ml

500 ml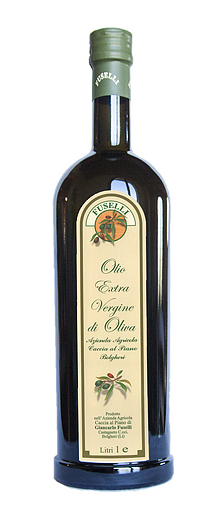 1000 ml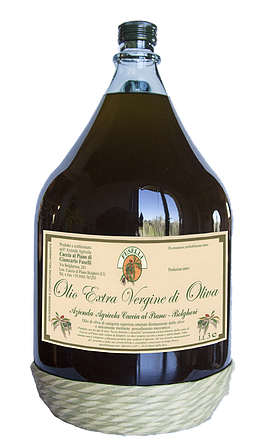 3000 ml
5000 ml
Extra virgin Olive Oil
Olive oil of superior category obtained directly from olives and solely by mechanical means.

Produced with three kinds of olives "holm, crusher and moraiolo" coming exclusively from the area of Caccia al Piano hills of Bolgheri.

The olives are picked by hand and immediately pressed , the oil obtained is not subjected to filtering for time deposit may occur.

For proper maintenance of the product and of the characteristics is recommended to store in a cool, preferably not less than 10° C, and protected from light


Features
The virgin Fuselli is presented to the sight of yellow and light green hues, clear.

Its aroma is elegant and harmonious, rich with notes of white fruits and light vegetable tones.

The taste is balanced, annotation with delicate vegetal notes of fresh grass and light tones of artichoke.

Bitter and spicy elegant and well contained in the closure.

And it's excellent appetizers delicate fish, fresh salads, pasta dishes white shellfish, steamed fish, white meats and typical Tuscan bruschetta.


Production
Produced and packaged in the farm: Caccia al Piano, Giancarlo Fuselli

Via Provinciale Bolgherese 281, Loc. Caccia al Piano Bolgheri (LI)

Inside the Farm it is available to customers a point of sale to buy our oil.

To buy it in comfort from home, contact us by phone or by email.